INSTRUCTIONS
Products should be applied only to clean skin.
Always cleanse hands and face thoroughly before applying any products in order to prevent germs, bacteria, dirt or other contaminating substances from being transferred from your fingers.
If you are an individual with sensitive skin, we recommend applying a small amount of the product to the inside of wrist or elbow area and leaving on for several hours as a "patch test". This process will help you to assess whether this product is compatible with your skin type before you apply it to your face or eye area.
For optimal maintenance of the efficacy and integrity of the product, do not expose to extremes of hot or cold temperatures. Ideally, products should be stored in a dry place at room temperature and away from areas of humidity or that incur frequent changes in temperature such as the shower or bathing area.
When using skin care preparations for the care of skin around the eye area, it is important to apply in gentle tapping motions along the orbital bone area expanding outward from the cheek toward the temple area, avoiding direct contact with the eye or immediate eye area.
Use as an overnight treatment or as an increase anytime moisturiser for very parched skin.
For external use only. Keep out of reach of children. Avoid contact with eyes. Discontinue use if skin irritation occurs. Consult your physician if prolonged irritation ensues after removing product from affected area.
Blogger's Reviews
"The enriched organic extracts provide intense hydration and reduce the appearance of dark spots, evens tone, and feels luxuriously smooth all while sinking in to the skin quickly and leaving no oily residue. I have seen a really surprising difference under my nose where I get dry red patches."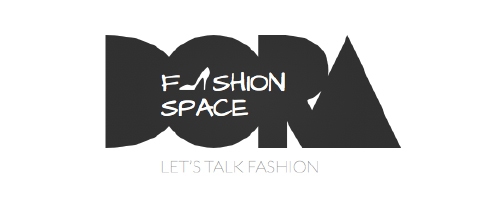 "I have been using it for over a month to test the effects, and I can say it is the best eye cream so far! I used it twice a day, in the morning and at night. It is excellent for my sensitive skin, and it didn't give me any problems. I can notice a great difference and an improvement in my eye skin area."
"The caviar enrich eye cream* is so luxurious, it contains 23 marine and natural extracts to firm the skin as well as reducing lines, dark circles and puffiness. I've really noticed is my puffiness is reduced and my under eyes feel less tired. While my under eyes feel much more hydrated and I find my concealer goes on much smoother now that i've got a base on my skin to prep."
"Now, I'm not going to say that all my wrinkles and dark circles have completely gone away, after all, I'm extremely fatigued at the moment and I can't help but see that show. However, my eyes are definitely not as puffy, or hollowed by dark circles as they often are at this time of year. It also seems to have kept the dry patch of skin under my left eye that pops up across winter at bay. Overall I have been really impressed with how well this cream has worked and it will definitely be making its way onto my repurchase list, once my original tub has run out."
"I have been applying this daily every morning and evening and it's pretty impressive the results I've already felt after having and using this product for a month! It's incredibly hydrating. It's clear my eyes needed it because after around two weeks my horribly dark purple under eyes had lifted to a less death like colour and were becoming easier to cover without the need for concealer. My eyes felt more awake, hydrated and the skin around my eyes looked so much brighter too."
"Each ingredient seems to have its own purpose and on the mission for firmer and more glowing skin it's good to know that Kathleen are really addressing our skin needs with so many natural ingredients which are so easily replaced with chemicals in mainstream beauty. Another good thing about this Kathleen cream is that it can be used as a day and a night cream… meaning you don't have to buy separate creams for day time and night time."
"It makes me feel like one of those pure glam, minted women who have actual marble surfaces in their homes [rather than sheets of wrapping paper pretending to be marble] and the most expensive glass pots of skincare life has ever seen. It's really lovely – it has a thick, rich formula and you only need to dab the tiniest bit under your eyes to feel its effects."
Ingredient List:
Aqua, palm free vegetable glycerin, emulsifying wax NF (cetearyl alcohol & polysorbate 60), organic sunflower seed oil (helianthus annuus), olive oil (olea europaea), apricot kernel oil (prunus armeniaca), coconut oil (cocos nucifera), organic shea butter (butyrospermum parkii), palm stearic acid, Hordeum Distichon (Barley) Extract, silk peptide, Panax Ginseng Root Extract, Equisetum Arvense (Horsetail) Extract, Caprylic/Capric Triglyceride, marine collagen extract, organic palm oil (elaeis guineensis), (Carnauba) Wax, Santalum Album (Sandalwood) Extract, black willow bark extract, Phellodendron Amurense Bark Extract, wheat germ oil, Laminaria Cloustoni Extract (algae), hyaluronic acid (sodium hyaluronate), green coffee extract, Caviar Extract, Prunus Amygdalus Dulcis (Sweet Almond) Seed Extract, Arnica Montana Flower Extract, sea buckthorn oil , vitamin E (tocopherol), xanthan gum, phenoxyethanol, ethylhexylglycerin, parfum
Active Ingredients:
Caviar Extract
Very rich in vitamins A, D, B1, B2, B6 and micro-elements Co, Cu, P, Si, Zn as well as amino acids such as glycine, lysine, histidine, arginine and asparagine. These ingredients intensify the processes inside skin cells and moisturizing the skin. It supports sagging, fatigued skin with its intensive firming properties.
Marine Collagen
A pure material derived from seaweeds. By the age of 35, the skins collagen decreases. This accounts for the appearance of fine lines on the skin which gradually develop into wrinkles. To re-appear the original glow to your skin, pure Marine Collagen is a good solution.
Algae Extract
Has anti-oxidant, anti-angiogenic and anti-tumour properties. Protects the elastic.
Panax Ginseng Root Extract
It promotes elasticity and vitality of our skin. It also contains a large number of phytonutrients which helps to reinforce the skin's natural metabolism. It can also brighten the skin appearance.
Silk Peptides
Has excellent natural moisture-keeping and skin-nurturing functions. They strongly promote cell's natural metabolism and also benefit skin from the growth of melanin.
Barley Extract
Reinforce the skin's barrier function. Effectively moisturizes, protect further dullness of skin and promotes skin elasticity.
Horsetail Extract
A herbal remedy ingredient dating back to Roman and Greek periods with anti-inflammatory properties and acts as a softener on the skin.
Sandalwood Extract
Great for skin disorder feeling and has antioxidant potentials.
Black Willow Bark Extract
Enhances skin cell's natural turnover, reduces the appearance of fine lines and wrinkles.
Phellodendron Amurense Bark Extract
Helps to moisturize, anti-bacterial and conditions the skin.
Green Coffee Extract
This extract contains a wide range of fatty acids and esters to moisturize and help restore the skin barrier. They can benefit from improving collagen and elastin production with a high concentration of chlorgenic acid (10 times more than green tea), ferulic acid and caffeine. Helps less appearance of wrinkles and feels skin smoother.
Sweet Almond Extract
Has a high content of proteins that have a biopolymer-type effect on the skin and form a breathable, elastic film to help immediately smooth and firm skin appearance.
Arnica Montana Flower Extract
Enhances the appearance of dry or damaged skin by reducing flaking and restoring suppleness.
Capric/Caprylic Triglycerid
Its most popular use is cream for calming, and softening out the skin, due to the fact that it is capable of rapid penetration.
Hyaluronic Acid
Retains over 1000 times their weight of water, it acts as a shock absorber and give skin tone and "bounce" it.
Organic Sunflower Seed Oil
This oil is rich in vitamin E and essential fatty acid for promoting skin elastin and preventing premature signs of aging.
Olive Oil
Contains antioxidants and vitamin E, can be easily absorbed through the skin, can effectively reduce the appearance of cellular aging and skin spots.
Apricot Kernel Oil
Soothes the skin, making it soft and retain elastic lookking. Also a rich source of antioxidants which slow the signs of aging. This oil is readily absorbed without leaving a greasy residue.
Coconut Oil
Helps moisturizing, protects the skin from microbial, and softens the cracks.
Organic Palm Oil
This oil is rich in vitamins E & K, making it a good anti-oxidant with several benefits. This oil has deeply nourishing and conditioning benefits on the skin.
Wheat Germ Oil
This oil is readily absorbed by the skin. It improves circulation of blood in the skin surface. Prevents the skin from bearing the signs of aging.
Sea Buckthorn Oil
Has multiple benefits in pre-maturely aged skin, particularly for reducing the sign of wrinkles and dryness.
Vitamin E
A key element for strong immunity and for healthy skin and eyes. In addition it's also a good antioxidant which protects skin from damage.
Organic Shea Butter
A natural skin super-food which substantially increase moisturizing, is anti-UV, helps acne, protects against wrinkles, promotes and softens rough skin. It helps fine lines and wrinkles, reinforces micro-circulation, collagen production and making the skin stronger, suppler and younger looking.